A place to share everything I've done and all of the great individuals I've gotten the chance to meet and work with!
You can find my podcast, The Wonderful World of Disney Villains, on Apple podcast, Google podcast, Spotify, iHeartRadio, Pandora, and Podbean.
My Podcast: The Wonderful World of Disney Villains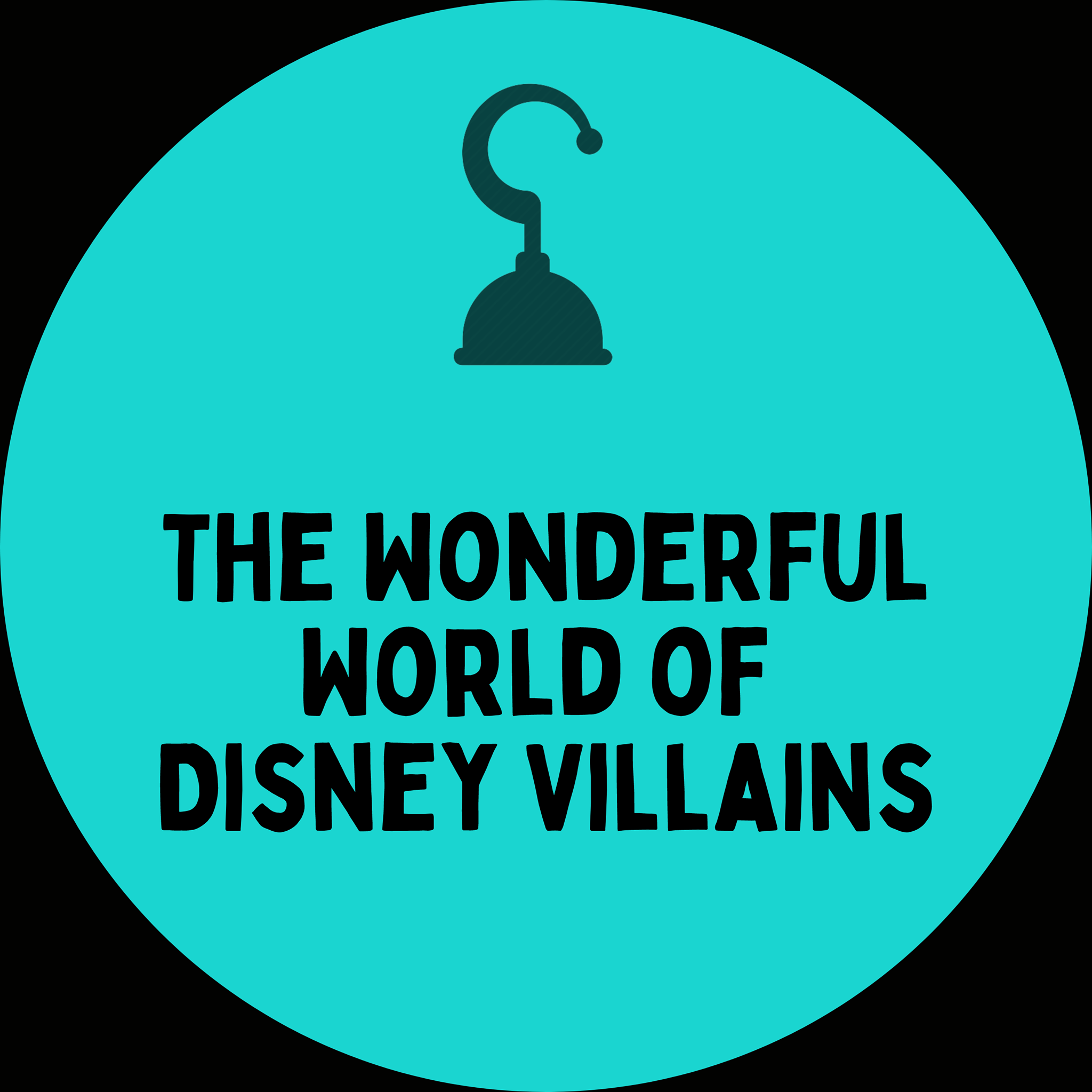 As things are getting better in the world and everyone is going back to work it's time to face facts. I do not have the time to produce, edit, and publish episodes twice a month. Looking into the future, episodes will not be posted on a schedule but I hope you continue to stop and listen whenever an episode does make an appearance.   Take care and thank you for listening.
Podcast Collaborations: Guest Starring on Other Podcasts
Can I Ask You a Question? Podcast
December 31, 2020: "Is it easier to change our expectations or reality? – Kaytie Ohashi"
Adam and I chat about the concept of 'happiness = reality – expectations,' and whether it's easier for us to change our reality or expectations (for example, if you're unhappy at work, is it better for you to get a new job or to try to find more appreciation for your current job).
The Cogan Conversation Podcast
January 4, 2021: "No. 30 – Kaytie Ohashi"
Allan and I discuss our thoughts on education, the current virtual climate amid COVID-19 and how my office has adapted to help students in these trying times.
The Prince of Fresh Air Podcast
January 13, 2021: "Real Time with Kaytie Ohashi"
Percy and I discuss the college admissions scandal, student loan debate, the event that happened at the Capitol building, and more.
Soundtrack Your Life Podcast
February 15, 2021: "Aladdin (2014) w/ Kaytie Ohashi of The Wonderful World of Disney Villains Podcast"
Ryan and I talk about the Broadway adaptation of the 1992 Disney's Aladdin movie. I also tell Ryan about my experiences seeing Aladdin on Broadway (in New York and Seattle) and growing up with the Aladdin TV show.
Rights & Wrongs: Rights, Privileges, and Misconceptions Podcast
March 2, 2021: "Community Colleges & Higher Education with Kaytie Ohashi"
George and I discuss our experiences working in community colleges and the differences between the U.S. higher education system and Europe's higher education system (where George went to college). We cover accreditation, gap years, college success advice and tips, and more.
The Janchi Show
March 3, 2021: "028 // Kaytie Ohashi + Crown's Mychew!"
The Janchi Show hosts (Nathan, Patrick, and KJ) and I talk about my upbringing as a Korean American adoptee, participating in Korean adoptee camps and conferences, lifelong friendships, returning to Korea, and my podcast (The Wonderful World of Disney Villains). We also try Crown's Apple flavored Mychew.
Black & Yellow
March 11, 2021: "Do We Really Need To Go To College?"
Alana and I are kicking off an entire month of episodes about education. I am in the co-host hot seat while Alana finds a new, permanent co-host (which could be me!). We talk about if college is necessary, the pros and cons of college experiences and degrees, and if not going to college was a thought we were allowed to have.
PierceCast
April 28, 2021: Episode 3: Student Success Coaching, Disney Villains, and Pierce College Resources
Hosts Niki and Tony and I talk about my work as a Student Success Coach at Pierce College, resources for college students, how I almost became a CPS social worker, and my work with my Disney podcast.
Higher Education
May 22, 2021: "Don't Call Yourself a Villain if You're Gonna Use a Freeze Ray to Freeze Monuments, That Doesn't Do Anything to Anyone. Get Original!"
The Higher Education hosts and I talk about everything Disney villain! Who they are, who we love to hate, and more.
The Game of Nerds
June 1, 2021: "Cruella & Disney Villains"
Fellow mom Shannon and I talk about Disney villains in The Game of Nerds first ever podcast episode about Disney. In the episode I talk about my history with Disney villains, Disney villain characters, parodies and live action Disney movies, and the next generation Disney villains.
Books, Movies, and Musicals! Oh, My!
September 10, 2021: "A Whole Lotta Disney Ep. 1 – 'I Only Wished to Have a Coat Made Out of Puppies!' feat. Kaytie (101 Dalmations)"
Hosts Colleen and Karen and I discuss the Disney animated movie 101 Dalmatians.